Pinstripe Artist
Creator of face prints & portraits painted in pinstripes & more.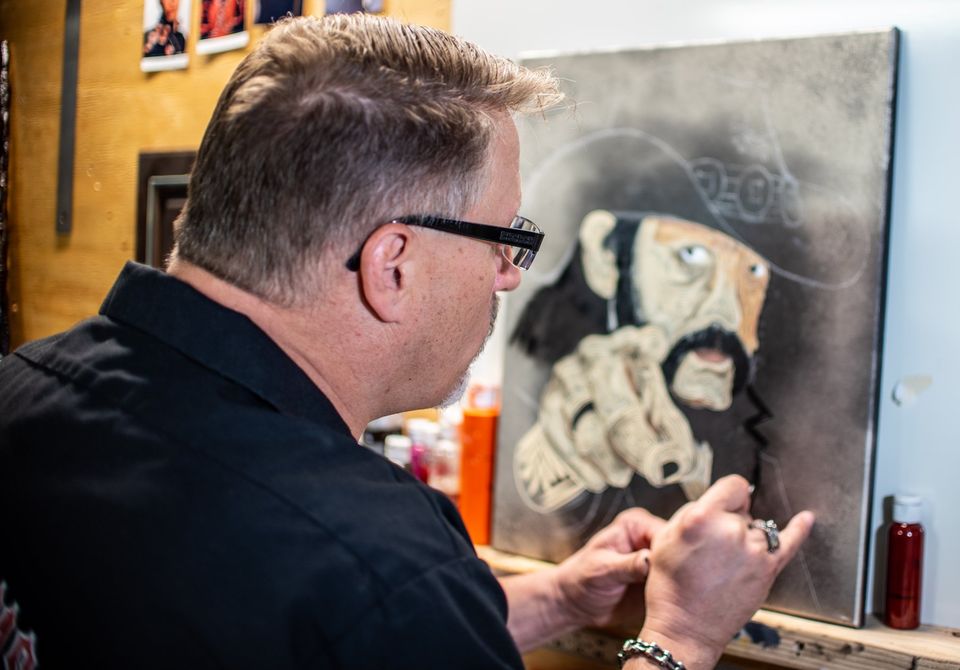 About the Artist


—
Keith Sturgeon, aka "Skeeter" is from the greater Youngstown, Ohio area and is primarily a pinstripe artist focusing on striping and stripe portraits who also does some old-school lettering on items personalized for clients.  He has been working on his pinstripe art for about nine years and his techniques have evolved over time.
Services
 

Custom Projects & Portraits
Keith's artistic expertise lies in creating unique pieces of face prints and portraits, using pinstripes as a painting technique on canvas art.

Custom Pinstriping
Keith is a skilled pinstripe artist who can customize your car, motorcycle, guitar, and more with his unique designs. Whether you want a classic, modern, or original style, Keith can create it for you.

Prints or Reproductions
Don't miss an opportunity to own a unique piece of art by Keith, a renowned artist. Each work comes with a signature and a certificate of authenticity, guaranteeing its value and quality. 
Want to Discuss Your Next Project? 
What Customers Are Saying: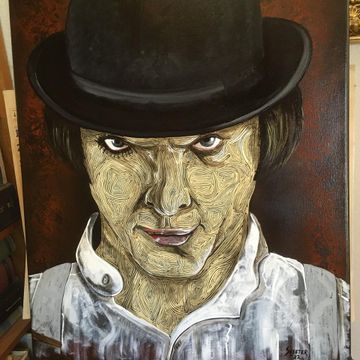 "Keith

Wow! This is an amazing painting. Thank you very much. Absolutely love it!  It is very exciting to see.  Alex will have a great home and prominent place in our library and home.

I am very happy I bumped into this thanks to you telling Erin about it and sending a pic.  It is even better in person. Just riveting. Making a serious facial expression with pin striping sounds like an impossible quest.

You really know how to do classic eyes and portraits. The eyes drill holes and follow you around the room which is hard to do except for old masters. Your whole composition is really perfect. You are a born artist. I saw your stripes video on youtube and the podcast of interview. You don't have to worry about anyone stealing your technique because what you do is impossible. Your technique is as safe as Escher's, Rockwell Kent's and Pollock's.   I think great art is a chemical reaction. It makes you smile and stop every time you see it and it never gets old. If it does not do that its just taking up space.

I am going to make one of my floating industrial frames that Erin might have showed you on her Lemmy and SRV portraits from 2019 and 2020. A gold classic frame is also a possibility like Harvey's.

Your Lemmy is the first piece of your art that I saw. It really hit me. The SRV did also.

The Alex portrait is amazing and really belongs in a museum. It's perfect.  I know your work will find its way into many peoples collections and museums. I am positive. Looking forward to seeing your future projects.

Thanks again Keith for your beautiful work. We really appreciate the portrait and the great-quality canvas."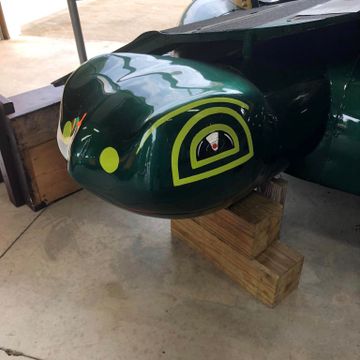 "Keith has done some outstanding lines on our restored amusement park Turtle ride. The turtle needed a face and Keith did an incredible job reproducing the correct face despite very little to go on.

Keith also laid lines on my new truck and most recently put eyes on our restored amusement park elephant. Fantastic work!"
Upcoming Events

 

Keith will be at the Biker Brewhouse in Austintown on the last Friday of each month to paint live with the taproom guests. Make sure to come and check him out!




To see more events, click

 

HERE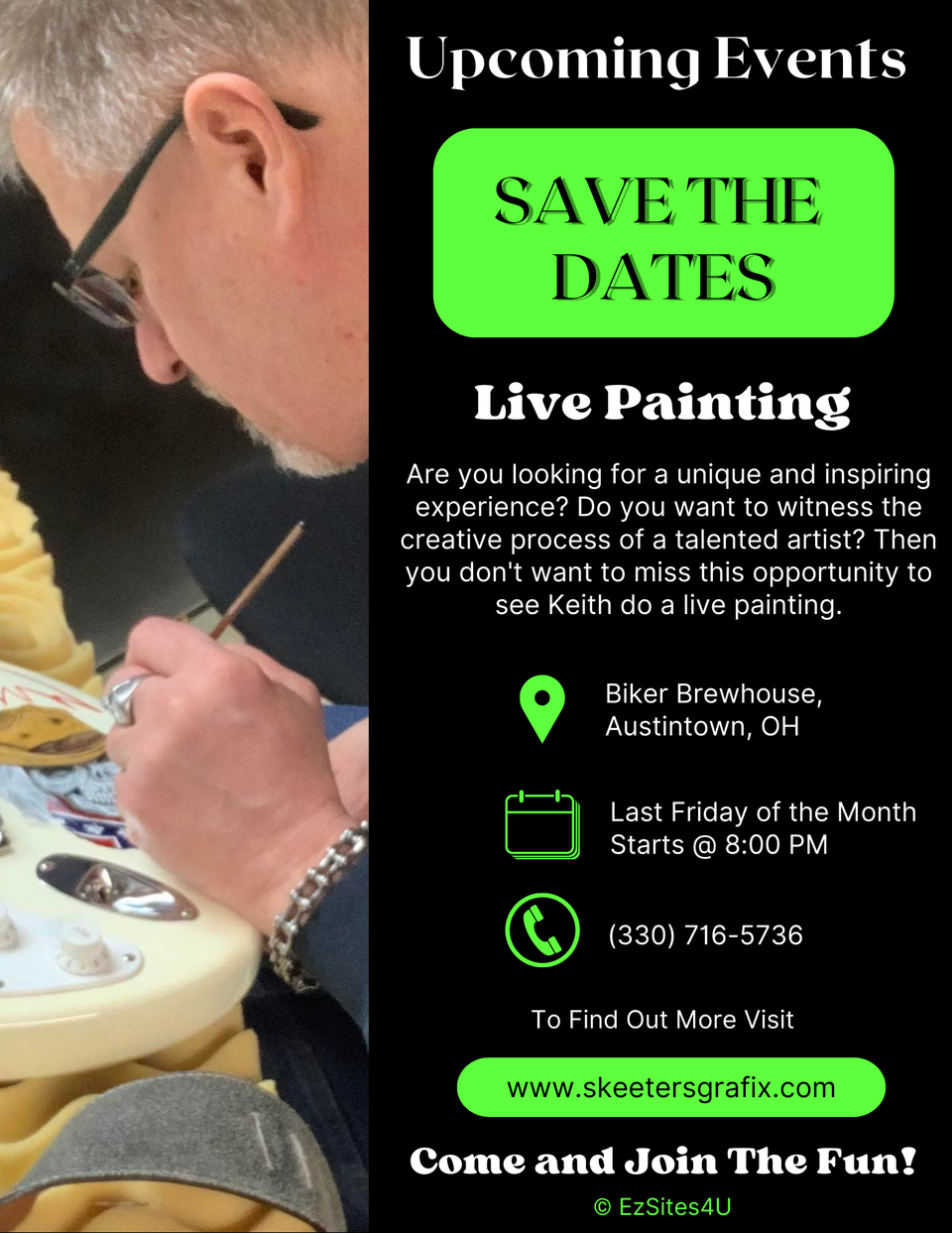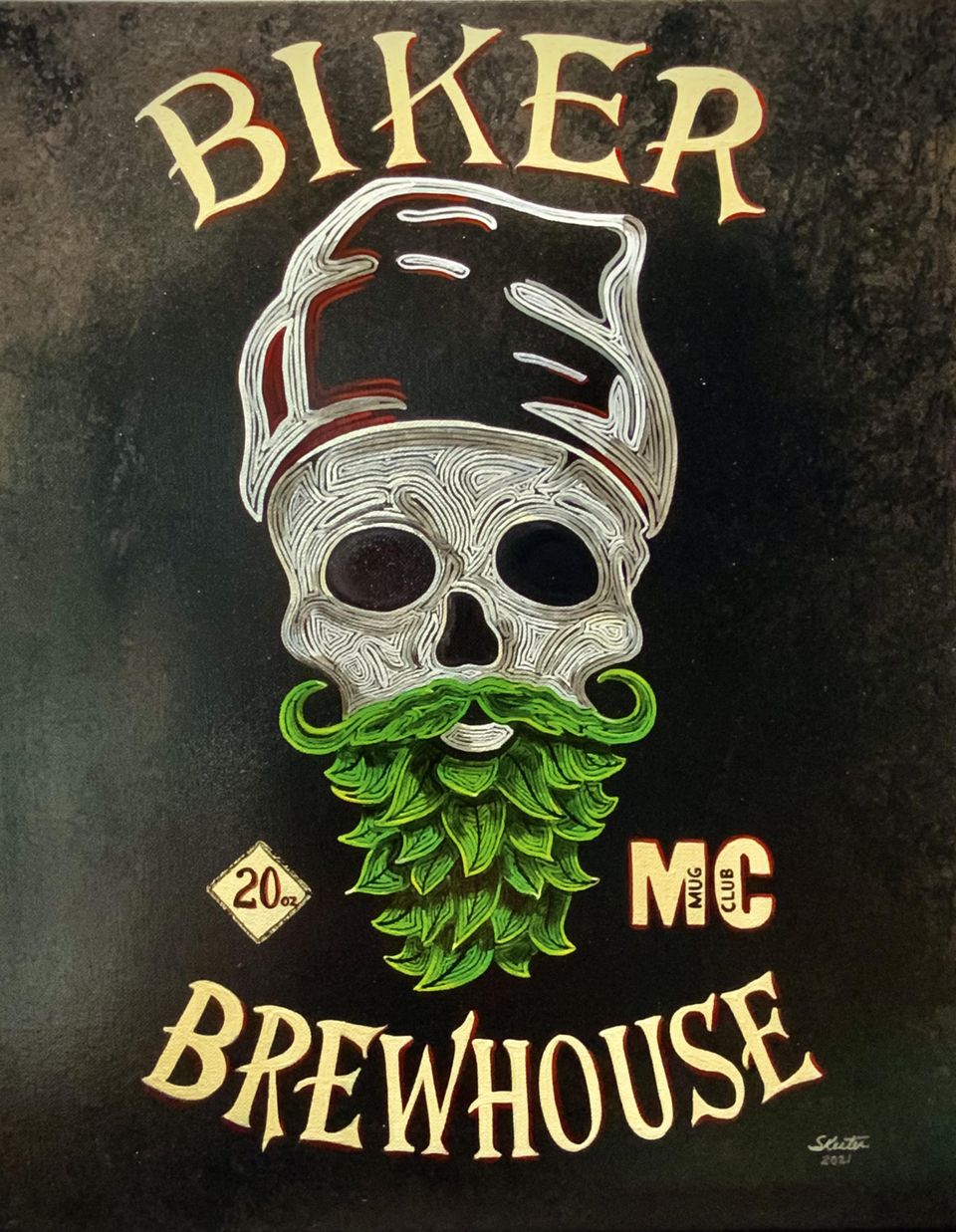 Call today or send a message using the form below.